At the core of Wrapped Productions is a team of executives with successful track records in the entertainment industry. The team covers: entrepreneurial experience, promotion, art direction, television production, music production, and product branding & promotion. Collectively, these individuals have over 80 years experience and will use their ability to leverage high-level relationships within all areas of the entertainment industry – sports television, talent relations, television distribution, music production, and new media. Additionally, the core team is complemented by a networked support group of consultants, performers, and technicians.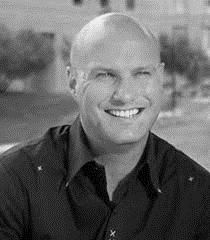 Gregg Champion (Director)
After finishing his studies in Broadcast Journalism at Arizona State University, Champion jumped into the world of media -- television, radio, film, and the web. He has experience working at companies such as; XTRA Sports Radio, NBC, CBS, DreamWorks, ESPN, and 20th Century Fox. He has worked early in his career in all facets of television production for such shows as Ally McBeal, The X-Files, on FOX, LATER on NBC, and Winning Lines on CBS.

Next, Champion rose the through the ranks as a Producer/Director at FOX Sports for shows Best Damn Sports Show Period, The Sports List, 54321, and documentary sports series Beyond The Glory. Champion co-created Mania TV! www.ManiaTV.com -- An Internet television network and served as Vice President of Programming and Development. In the same year, he was Co-Executive Producer for the celebrity talk show The Bronx Bunny Show that was STARZ Entertainment's first venture into original programming in 2007. In 2008, he started Champion Media & Entertainment to produce and direct high-end commercials and unique digital content for such clients as Gap, Nike, General Motors, Frito Lay, Mattel, Pokémon, and Mountain Dew.

Champion worked directly with such talent as Tiger Woods, Heidi Klum, Tony Hawk, Will I Am, and Tom Brady. In 2012, Champion Media was acquired by Mfactor -- a top tier commercial, on-air promotions, and design company based in the heart of Silicon Beach. Champion serves as Executive Producer and manages all production and post-production for Mfactor's clients that include New York Yankees, New Jersey Nets, LA Sports and Entertainment Commission, NBC Sports, and NFL Network. Champion was a key creative to the Mfactor team that won 3 Sports Emmys in 2014. In the spring of 2015, Champion was invited to teach a 400 level class at USC on "Venture Management" in the Lloyd Grief Center for Entrepreneurial Studies at the Marshall School of Business.

Champion was named "Mentor in Residence" in April of 2015 at USC. Champion serves as an advisor, consultant and equity owner in several start ups. Champion is married to Jennifer, a Pepperdine University Administrator, and they live in Los Angeles with their two daughters Elysse and Annabelle.as advisor, consultant, and equity owner in several start-ups. Presently, SHUT OUT (The Untold Truth About The Negro Baseball Leagues) -- a feature-length documentary on the Negro Baseball Leagues is Champion's passion project. He is a writer, director, and producer for the film.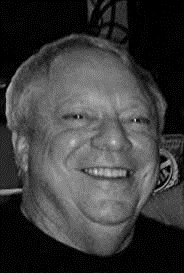 Gary Ballen (Producer)
Gary's music/entertainment career began in the mid 60's in junior high & high school when he was a singer/guitar player in various bands which he always managed and owned the sound system. In college he continued to perform, owned a sound company, merchandising company and started promoting concerts with national acts in Columbus, Ohio.

In 1978 at 26 years old Gary was hired to move to Los Angeles and manage a rehearsal studio in the San Fernando Valley working with groups Chaka Khan & Rufus, Toto, Three Dog Night, The Knack, Andrae Crouch, Air Supply to name a few. From 1980-1983 he did his first major national touring as a production manager, merchandising manager and occasional opening act for Air Supply. After that tour of duty he spent the next 2 years on and off the tour busses with Lita Ford, Jeff Lorber Fusion, Richard Clayderman and in 1985 opened a personal management company and managed heavy metal band Hurricane (The lead singer Kelly Hansen is the new singer for Foreigner/ Drummer is in Yes ), and Harmonica & Saxophone virtuoso Jimmy Z (Etta James, Tom Petty, Rod Stewart, The Eurythmic's) In 1989 he went to work as a production manager/stage manager for Jerry Heller who managed the infamous West Coast gangsta rap group Eazy E & NWA. Jerry & Eazy formed Ruthless Records; the label sold approximately 25 million albums and was the launching point for Ice Cube & Dr. Dre. The motion picture "Straight Outta Compton" chronicles the time Gary was working for Ruthless Records. His responsibilities included organizing and advancing all tours, artist development, office management, budgeting and overseeing video's, press, marketing, TV appearances and dealing with lawyers, agents, managers, gangsta's and Eazy E's baby's mamas. After Eazy E died, in 1985 Gary left Ruthless Records and picked up two more personal management clients, Flesh-n-Bone from the multi-platinum act Bone Thugs-n-Harmony and Dionne Warwick's son and music producer Damon Elliott (Destiny's Child, Pink, Jessica Simpson, Old Dirty Bastard, Beyoncé, etc.) Damon also worked on the music soundtracks for Austin Powers' Gold member, Fat Albert, First Daughter, Malibu's Most Wanted, Small Soldiers & Fighting Temptations and he discovered and produced and signed multi-platinum recording artist Keyshia Cole.

In 2003 Gary started working as the west coast rep for Anderson Mobile Estates selling & leasing the most luxurious and most expensive on-location luxury trailers in the world to the likes of Robert DeNiro, Ben Stiller, Will Smith, Mariah Carey, Jamie Foxx and Simon Cowell to name a few. He also was the tour manager, production manager and sound engineer for Erika Jayne, whose last eight songs have topped the Billboard Dance Club charts. Erika is currently being featured on "Real Housewives of Beverly Hills" In 2006 Gary helped fund & form Wrapped Productions for the purpose of filming a documentary about the Negro Baseball Leagues called "SHUT OUT (The Untold Truth About The Negro Baseball Leagues)." The team already filmed 25 hours of footage at the Negro Leagues Baseball Museum in Kansas City and did various interviews with Rachel Robinson (Jackie Robinson's wife), Jesse Jackson, Mike Tirico, Manny Mota and many more. Gary & his partners have re-committed to finishing the documentary "SHUT OUT (The Untold Truth About The Negro Baseball Leagues)."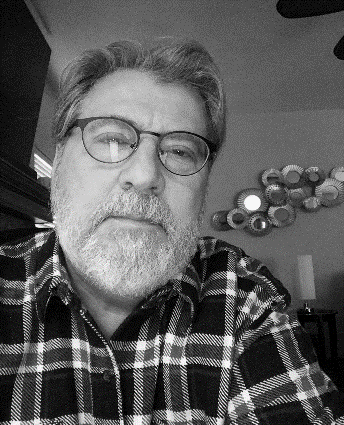 John Rittenour (Producer)
With 33 years in the entertainment and marketing industry with tenures as a performer, business consultant, talent developer, project manager, creative writer, creative director, public relations, event promoter, and producer, John understands the 360 degrees of the entertainment business. In recent years, John has lead his own successful entertainment companies which have developed, managed, and produced projects in many forms and venues as well as international and multi-cultural arenas.

John was born in Baltimore, Maryland in 1958. Before the age of 18, John was involved in marketing for Not-For-Profits (MDA, March of Dimes) and community development projects, a published free-lance journalist, a marketing intern with historical radio station DC 101, and produced PSA TV commercials in the Baltimore/Washington area.

John's professional path has included tenures as entrepreneur, business development consultant, creative writer, copy writer, creative art director, public relations, event promoter, venue manager, marketing executive, digital technology and software developer.

In 1985, John moved to Kansas City and married a young lady from Lawrence, Kansas where he spent 31 years and raised 5 children. The move led to a 20-year stint as a professional singer/guitar player, free-lance promoter as well as number of entrepreneurial endeavors surrounding entertainment, consumer products and marketing. While living in Kansas City John spent much time traveling to Los Angeles, Nashville, New York and Internationally promoting, developing and producing music, film and stage with many notable entertainment and celebrity level consumer brands.

While working in his studio in downtown Kansas City, he met Larrie Durham, Michael O'Shriver and Danny Cox who were promoting a stage play (Fair Ball), stories and relationship in, around and about the subject of Black Baseball and the Negro Leagues Baseball Museum. The stories where real, the spirit was exciting and the content was robust and unique. All the elements of an Americana brand featuring organic music, color, politics, sports and fable-like stories the mass public may have never heard.

Over the next 18 months John spent much time with Larrie, Buck O'Neil, Don Motley, Bob Kendrick, Danny Cox, and the dedicated folks at the Negro Leagues Baseball Museum aggregating stories and ideas on how to get the story out and create sustainability through entertainment. This led to the formation of Wrapped Productions and SHUT OUT (The Untold Truth About The Negro Baseball Leagues) Documentary and John brought in Gary Ballen and Greg Champion from California to assist in product development and have a local Hollywood liaison team. The great thing about these stories is that the audience changes every generation, but the stories never change and every generation can connect some dots and get something personal out of the experience. John has also created a motion picture synopsis and a children's cartoon Call "The Little Monarchs".

Today John lives in Phoenix, Arizona with his wife of 32 years and owns/manages a medical software company, a home health and hospice company, medical practices, senior health plan MSO and ACO and multiple other health and wellness related projects …And dabbles in his home studio.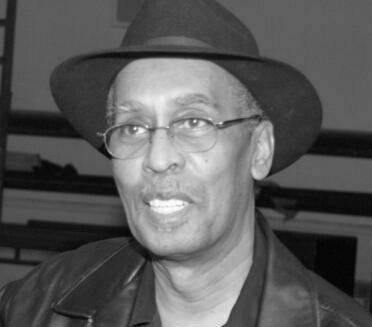 Larrie Durham (Producer)
Larrie Durham was born in Charlotte, North Carolina, but moved to Kansas City, MO. It was while attending Central Jr. he would be drawn into what had been his childhood dream of becoming an entertainer. In 1965 Larrie's singing group "The Idols "recorded the single" Check Her Out." The song was played on KPRS-AM, the very radio station that played the records of Sam Cooke, The Temptations, Smokey & the Miracles, and Mary Wells, The group was granted an invitation to audition with Berry Gordy's Motown Record label but ended up signing with the independent label Magic City. With regional and limited success, Larry traveled to Los Angeles, and unknowingly moved into the same apartment complex with Al McKay and John Rayford, two members of the "Watts 103rd Street Rhythm Band."

After being introduced to the band's leader Charles Wright, by their drummer James Gadson, whom he knew and had worked with in Kansas City, Larrie was hired as their Road Manager & ran their spotlight. Being with their entourage, he was able to play tambourine on their album and hit singles "Loveland" and "Express Yourself." He next worked with the infamous "Ike & Tina Turner", "Bonnie & Delaney", traveled to London to work as road manager with his brother Roger Durham's group "Bloodstone." Returning to the U.S. and after his brother's untimely death, Larry was hired as road manager for Johnny Nash.

After signing on with "Bloodstone" this time as their personal manager, Larry met and joined with John Rittenour to honor John "Buck" O'Neil, the spokesperson and story teller for the "Negro Leagues Baseball Museum." Having grown up across the street from Don Motley, then CEO and creator of the NLBM, Larry introduced John to Mr. Motley and thus, the "SHUT OUT (The Untold Truth About The Negro Baseball Leagues)" documentary was discussed and developed. Two of four producers, Gary Ballen and Gregg Champion were brought in from California, to complete the team and filming began. This work of art has withstood the test of time and is finally becoming a reality.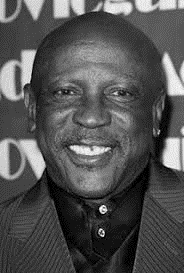 Louis Gossett Jr. (Narrator)
Actor Louis Gossett Jr. was born in Brooklyn, New York, in 1936. Though headed for a basketball career with the New York Knicks in the late '50s, Gossett decided instead to pursue an acting career, making a huge early splash on Broadway in Lorraine Hansberry's A Raisin in the Sun in 1959. In 1983, he won an Academy Award for best supporting actor for his performance in An Officer and a Gentleman. Gossett has also had great success on television, earning Emmy and Golden Globe awards.

In high school, Gossett was active in sports, but when an injury sidelined him temporarily, he took up acting. At the age of 16, Gossett caught the break every actor lives for when he auditioned for Broadway's Take a Giant Step (1953) and beat out 400 other candidates to land the lead role. After graduating, though, Gossett attended New York University and returned to athletics, becoming a marquee player on the NYU basketball team. But just as his sports career was about to begin with the New York Knicks, Gossett had second thoughts and decided to resume his acting pursuits.

Gossett's next Broadway role would come in 1959, in the watershed playa Raisin in the Sun, a portrayal of African-American life written by Lorraine Hansberry. Gossett starred in both the stage and film version of Raisin, officially launching his acting career.

With a knack for landing guest spots on hit series, Gossett had roles in the early '60s on such shows as Bonanza, The Partridge Family, Mod Squad and Love, American Style, followed by still more roles in the mid-1960s on hits like The Jefferson's, Good Times, The Six Million Dollar Man, Police Story and The Rockford Files. Meanwhile, Gossett made a name for himself on the big screen as well, appearing in such films as The Landlord (1970), The Skin Game (1971) and Travels with My Aunt (1972).

All of this work led the actor to an essential role on the silver screen: Fiddler in the epic miniseries Roots (1977), a groundbreaking and hugely popular adaptation of the book by Alex Haley. Gossett earned an Emmy Award for his performance in Roots, followed by more film roles and critical acclaim. His menacing work in The Deep (1977) and portrayal of a tough but fair drill sergeant in An Officer and a Gentleman (1982) brought him rave reviews, with the latter role earning him an Academy Award for best supporting actor. Following his Oscar win, Gossett made a number of big-screen and television appearances, notably in 1983's Sadat (as Egyptian President Anwar Sadat), the sci-fi adventure Enemy Mine (1985) and the action-adventure series Iron Eagle (1985, 1986, 1992 and 1995), which introduced him to a whole new generation of moviegoers. In 1991, the actor garnered more accolades for his work in HBO's The Josephine Baker Story, for which he won a Golden Globe Award.

With nearly 200 acting credits to his name, Gossett has always kept busy in front of the camera, but he stays busy behind the scenes as well with his own production company, Logo Entertainment. Logo's recent film credits include The Olive Branch and One More River to Cross, both starring and produced by Gossett.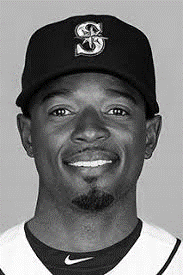 Dee Gordon (Talent & Consultant)
Devaris "Dee" Gordon is an American professional baseball center fielder for the Seattle Mariners of Major League Baseball. He previously played for the Miami Marlins and Los Angeles Dodgers. With the Dodgers, Gordon was primarily a shortstop originally before moving over to second base. In 2015, in his first season with the Marlins, Gordon hit .333 with a total of 205 hits and 58 stolen bases. He led the National League in all three categories and became the first National League player to lead the league in both batting average and stolen bases since fellow second baseman Jackie Robinson in 1949.

On January 16, 2016, Gordon signed a five-year contract extension with the Marlins worth $50 million. Gordon also created "Flash of Hope," a charity to help children who had a parent die as a result of domestic abuse. Working with the Florida District Attorney's office, he invites families to join him in the clubhouse and during batting practice before games.

In December 2017, Dee was traded to the Seattle Mariners, where he is currently starting in center field and batting lead-off.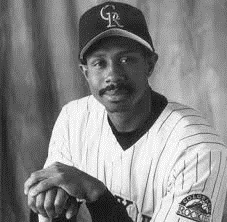 Juan Pierre (Talent & Consultant)
Juan D'Vaughn Pierre is an American former professional baseball outfielder. He played in Major League Baseball (MLB) from 2000-2013 for the Colorado Rockies, Chicago Cubs, Los Angeles Dodgers, Miami Marlins, Chicago White Sox and Philadelphia Phillies. Known for his speed he stole 614 bases in his career, the 18th most in MLB history at the time of his retirement. He now works at MLB as a on air analyst.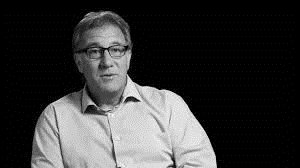 Richard Arlook (Consultant)
Richard is an American talent manager, film producer and the President of The Arlook Group, a talent and literary management, Production Company based in Beverly Hills, California. Prior to founding The Arlook Group in 2008, he was the senior partner and the Head of Motion Picture Lit. at The Gersh Agency.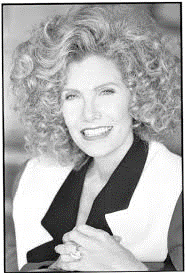 Carole Lee Dean (Consultant)
Carole Lee Dean runs From The Heat Productions Inc. giving fiscal sponsorship to filmmakers and originated one of the largest independent film grants in the U.S. where she reads hundreds of applications a year. Carole created an industry with film short ends and had the exclusive national distributorship of Fuji Film & Video and was the world's largest tape recycling suppliers in NYC, LA and Chicago. She sold these companies in 2001. She is listed on IMDb with EP & Producer credits. Carole also wrote The Art of Film Funding Second Edition a masterpiece of a book that gives you the tools you need to make your dream a reality.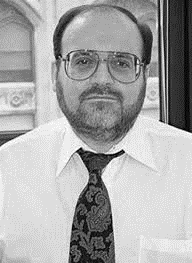 Robert L. Seigel Esq. (Attorney)
For over twenty years Robert L. Seigel has provided dedicated legal services to clients in entertainment and general media, specializing in independent film and television, and fiction and non-fiction at all stages and development through distribution of the rights.

Bob's clients also include companies and individuals working in music, theatre, publishing and new media. Bob provides both transactional and advisory services on a case by case basis.

Bob has given legal representation in over 100 films including House of the Devil, Run, Blue Caprice, Bernard & Huey, Found in Time, Trembling Before G-d, Which Way Home, Forty Shades of Blue, Planet B-Boy, Entre Nos, interview and Blind Date. Mr. Siegel is a contributing editor for Indie Slate magazine. He has also written articles on business and legal topics for publications such as Entertainment Law & Finance, The Independent Filmmaker, International Documentary and The Benjamin Cardozo journal of Arts & Entertainment Law.

Mr. Seigel has lectured on film and television legal issues at the Practicing Law Institute, New York County Lawyers Association, New Your Women in Television & Film, the School of Visual Arts, The Association for Independent Video and Film, the Independent Feature Project, the Avignon/New York Film Festival, New York University and at other film, video and television seminars & panels.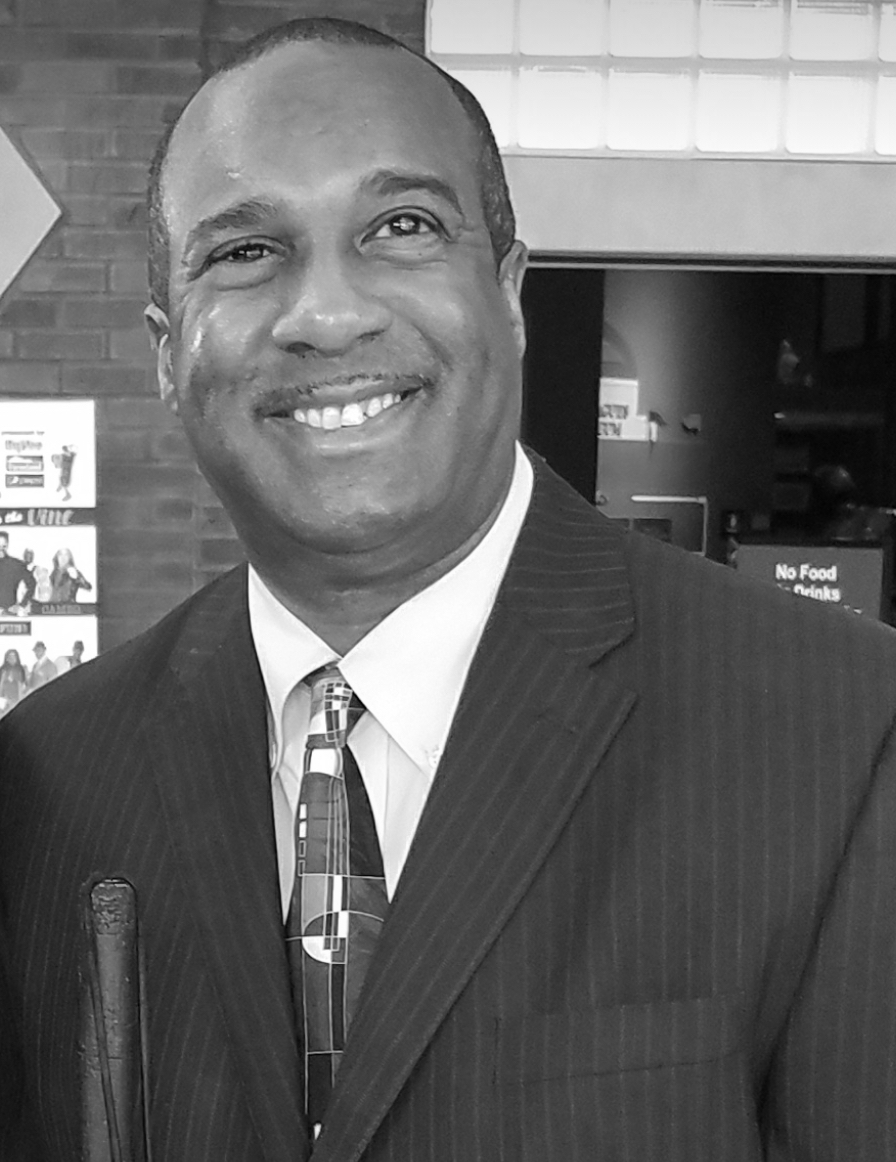 William Hawkins
William Hawkins, President and CEO of Hawkins Financial Service, LLC, has been in the financial field for over 30 years.

In those 30 years he established himself in the insurance field and in the banking field with UMB and also as a financial planner. From the insurance field to the banking field he began his work providing financial advice and guidance to people and businesses of all backgrounds in the Kansas City community seeking to better their economic situation.

His many years as a Sales Manager at UMB gave him the experience to provide his employees with the type of leadership that builds a great workforce and instills strong responsibility and accountability measures.

As a certified financial planner designee he continues his dedication to improve the financial position of Kansas City residents and businesses.

He went on to become State Treasurer for the Missouri Council of the Blind and the local affiliate, Allied Workers for the Blind. He also chaired the MCB Thrift Store Committee; scouted the location, planned, set - up and staffed the store, opening the organization's fundraising Thrift Store in Springfield, MO.

He serves on the development committee for the Audio-Reader program at the University of Kansas. He is the past President and is currently the Treasurer of Allied Workers for the Blind, an affiliate of the Missouri Council of the Blind.

With over two decades of knowledge and certification from the UMKC Bloch School of Business, he continues to provide a vast array of professional financial services through his own company, Hawkins Financial Service, LLC.

Hawkins is married and has an adult daughter and two grandchildren.