At the core of the production team is a group of veterans with successful track records in the Movie & TV industry. The team includes one Oscar winner & 4 Emmy winners with extensive expertise in acting, production, editing, animation and music production.

Collectively, these individuals have over 600 years' experience and will use their ability to leverage high-level relationships within all areas of the entertainment industry – sports television, talent relations, television distribution, music production, and new media. Additionally, the core team is complemented by a networked support group of consultants, performers, and technicians.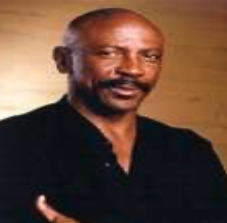 Louis Gossett Jr. (Narrator/Executive Producer)
With nearly 200 acting credits to his name, in 1983, he won an Academy Award for best supporting actor for his performance in An Officer and a Gentleman. Gossett has also had great success on television, earning him an Emmy and Golden Globe awards playing Fiddler in the epic miniseries Roots (1977), a groundbreaking and hugely popular adaptation of the book by Alex Haley. Louis garnered more accolades for his work in HBO's The Josephine Baker Story, for which he won a Golden Globe Award.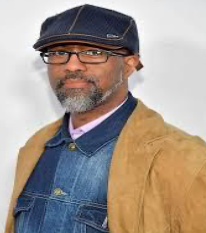 Ed Bell (Director)
Ed is a 32-year veteran filmmaker and animation artist who has always been part of a groundbreaking or boundary smashing content in TV Film and Digital Media. His animation on the Paramount feature Be-Be Kids is now a classic of Black Cinema. His animation and storytelling training started on "The Ren and Stimpy Show" for Nickelodeon. His live action credits include an Emmy nominated documentary "Unchained Memories" for HBO where he worked with Oprah Winfrey, Denzel Washington, Don Cheadle, Whoopie Goldberg and Ossie Davis. He was a Series Director on the award-winning HBO family program "Happily Ever After- Fairly Tales for Every Child" directing a score of Hollywood top talents for his season, including Whoopi Goldberg, Will Smith, Dave Chappelle, Richard Lewis and Samuel Jackson to name a few.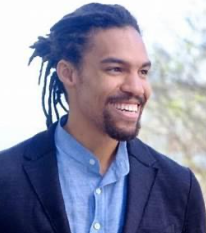 Pierce Freelon (Producer/Composer)
Pierce Freelon is a professor, musician and social entrepreneur. He is the founder of Blackspace, a digital makerspace for Afrofuturists. He is also the co-founder/host of Beat Making Lab, an Emmy Award winning PBS web-series. Freelon also founded Blackademics, an online community of young black thinkers and is the frontman of Jazz and Hip-hop group the Beast. He is currently for State Senator in North Carolina.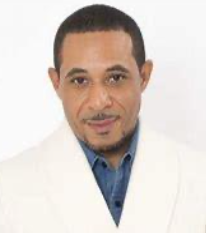 Dale Godboldo (Producer)
Actor and entrepreneur Dale Godboldo has been working both in front of and behind the camera for over 25 years and recently starred as dream team attorney Carl Douglas on Ryan Murphy's" The People v OJ Simpson: American Crime Story" winner of the Emmy Golden Globe, BAFTA, Critics Choice and NAACP Image Awards.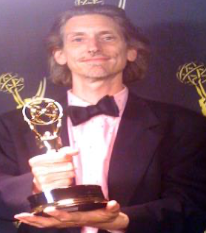 Charlie Canfield (Animator)
Charley is a 4-time Emmy award winning animator, designer, and directing sequences for film, documentaries, and ads for over 30 years with an emphasis on digitally hand drawn animation. His work ranges from draw cartoons to computer graphics, special effects, and motion control cameras.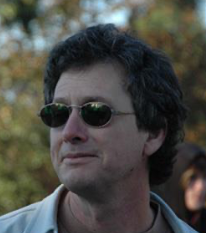 Robert Engelman (Producer)
Robert Engelman is a 30-year industry veteran and won an Emmy as a producer on the documentary "Mister Warmth: The Don Rickles Project" and co-produced "Mike Judge Presents: Tales From The Tour Bus/Johnny Paycheck.' Bob also worked as a producer on Blade, Scooby-Doo, Dolphin Tale 1 & 2, Mortal Kombat, The Mask, Mystery Men and many more.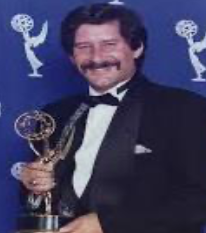 Rick Tuber (Editor)
Rick Tuber (Editor) is a 40-year veteran winning a primetime Emmy and an American Cinema Editors Award. He is also an author and has written three books. Rick is a big baseball fan, his father in law Pete Reiser played with Jackie Robinson on the 1947 Brooklyn Dodgers.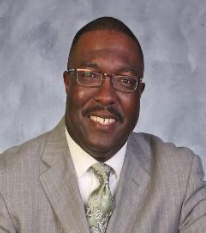 Bob Kendrick (President/Negro Leagues Baseball Museum)
Bob Kendrick was named President of the Negro Leagues Baseball Museum (NLBM) in March 2011. He became the museum's first Director of Marketing in 1998 and was named Vice President of Marketing in 2009 before accepting the post as Executive Director of the National Sports Center for the Disabled Kansas City in 2010. In his role at the NLBM, Kendrick is responsible for the museum's day-to-day operations and the development and implementation of strategies to advance the mission of the 501 c3, not-for-profit organization. Since rejoining the NLBM in 2011, he has helped orchestrate a more than $10 million turnaround that has helped the NLBM regain its vitality and financial stability.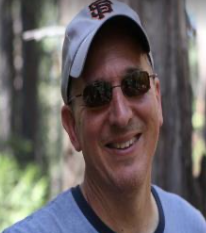 Jeff Fino (Animation)
Jeff Fino brings over 25 years of experience in the media world as a creator, producer and senior executive. He was co-founder of award-winning entertainment company WildBrain where he oversaw development on nearly every film, television, commercial and new media project the studio produced. He has created original animated series for network television outlets from Burbank to Berlin supervised feature film elements from major US studios and produce hundreds of hours of award-winning shorts commercials and Internet content.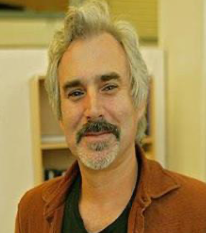 John Hays (Animation)
John Hays is an award-winning animator, director, producer, storyboard artist, on TV series, commercials, documentaries, and features films. He worked at Lucasfilm, ILM, and (Colossal) Pictures, before co-founding WildBrain Studios. John directed/produced projects for Universal/Amblin, Disney, Fox, Hanna Barbara, Nickelodeon, HBO, and MTV. Documentary credits include animated sequences for 2017 Annie Award nominee, Audrie & Daisy (Netflix), I Contain Multitudes (PBS), and the signature title design/animation for Eyes on the Prize 1 & 2, The Great Depression, and America's War on Poverty (PBS/Henry Hampton/Blackside Inc.).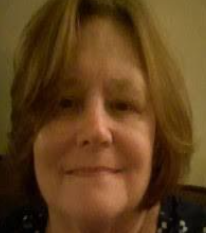 Madeleine Smith (Music Clearance)
Madeleine Smith has been actively working in the music industry since the early 1980's. She joined the staff of the National Academy of Songwriters as Assistant Director. When rap impresario Eric "Eazy-E" Wright asked her to assist in the development and administration of his burgeoning publishing and recording catalogue, she veered onto a brand-new career path. Her company SONGWRITER SERVICES was formed and became one of the first "sample clearance" businesses in the industry alongside her core publishing administration focus. Some of the movies Madeleine worked on were "Straight Outta Compton","Bullworth", Bad Boys", BET Awards" and "Barbershop 3" to name a few.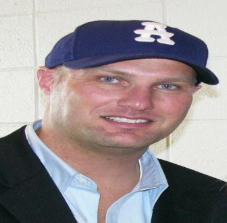 Gregg Champion (Producer)
Gregg has worked as a producer/director for companies such as; XTRA Sports Radio, NBC, CBS, DreamWorks, ESPN, and 20th Century Fox. Early in his career in all facets of television production for such shows as Ally McBeal, The X-Files, on FOX, LATER on NBC, and Winning Lines on CBS. He also worked as Producer/Director at FOX Sports for shows Best Damn Sports Show Period, The Sports List, 54321, and documentary sports series Beyond the Glory. As well as directing high-end commercials and unique digital content for such clients as Gap, Nike, General Motors, Frito Lay, Mattel, Pokémon, and Mountain Dew.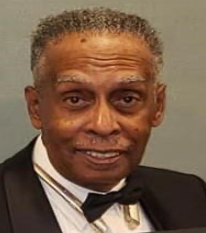 Larrie Durham (Producer)
Larrie Durham has been in the music business for over 50 years as a recording artist and later tour manager for Charles Wright and the Watts 103rd Street Rhythm Band" creator of the legendary song "Express Yourself." He next worked with the infamous "Ike & Tina Turner", "Bonnie & Delaney", traveled to London to work as road manager with his brother Roger Durham's group "Bloodstone." was hired as road manager for Johnny Nash.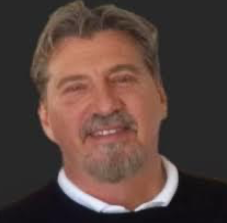 John Rittenour (Producer)
With 33 years in the entertainment and marketing industry with tenures as a performer, business consultant, talent developer, project manager, creative writer, creative director, public relations, event promoter, and producer, John understands the 360 degrees of the entertainment business. In recent years, John has lead his own successful entertainment companies which have developed, managed, and produced projects in many forms and venues as well as international and multi-cultural arenas.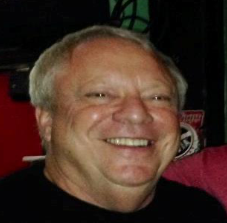 Gary Ballen (Producer)
Gary Ballen has been in the music business for over 50 years as a performer, promoter, sound & light tech, production manager, tour manager, personal manager and consultant. He was a production manager/stage manager on the 1989/1990 Eazy E/NWA tour and worked at Ruthless Records for the following 5 years. Gary also managed producer Damon Elliott who worked with Destiny's Child, Pink, Bone Thugs-n-Harmony, Jessica Simpson and many more.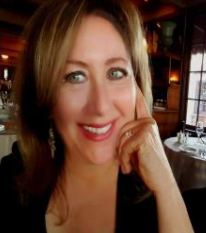 Jill Baer (Writer)
Jill has written over 200 hours of primetime network TV, worked in feature story development at Disney and in motion picture marketing for Universal. Jill also wrote materials for Netflix to launch their global expansion. Jill's baseball past is also rich and full of up close and personal experiences. She wrote and produced World Series spots for MLB & ABC and as a young girl was president of the Tug MgGraw fan club, where she stayed friends with the iconic pitcher for over 40 years.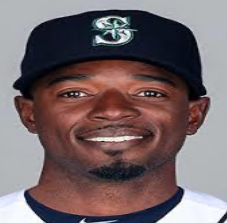 Dee Gordon (Talent & Consultant)
Devaris "Dee" Gordon is an American professional baseball 2nd baseman for the Seattle Mariners of Major League Baseball. He previously played for the Miami Marlins and Los Angeles Dodgers. In 2015, in his first season with the Marlins, Gordon hit .333 with a total of 205 hits and 58 stolen bases. He led the National League in all three categories and became the first National League player to lead the league in both batting average and stolen bases since fellow second baseman Jackie Robinson in 1949.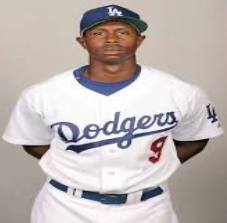 Juan Pierre (Talent & Consultant)
Juan D'Vaughn Pierre is an American former professional baseball outfielder. He played in Major League Baseball from 2000-2013 for the Colorado Rockies, Chicago Cubs, Los Angeles Dodgers, Miami Marlins, Chicago White Sox and Philadelphia Phillies. Known for his speed he stole 614 bases in his career, the 18th most in MLB history at the time of his retirement. He now works at MLB as a on air analyst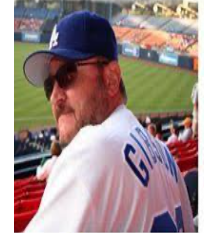 Bruce Pobjoy (Post Production Supervisor)
Bruce is a 30 plus year industry veteran that has worked on hundreds of movies & TV shows as well as being Senior Vice President in Post Production for MGM/UA Television Production. Bruce is another baseball enthusiast and has followed the Dodgers for over 40 years.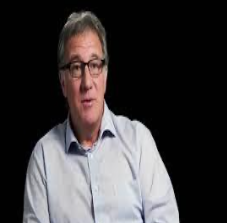 Richard Arlook (Consultant)
Richard is an American talent manager, film producer and the President of The Arlook Group, a talent and literary management, Production Company based in Beverly Hills, California. Prior to founding The Arlook Group in 2008, he was the senior partner and the Head of Motion Picture Lit. at The Gersh Agency.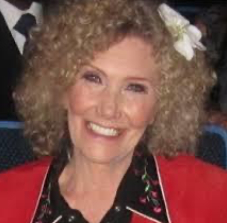 Carole Lee Dean (Consultant)
Carole Lee Dean runs From the Heat Productions Inc. giving fiscal sponsorship to filmmakers and originated one of the largest independent film grants in the U.S. where she reads hundreds of applications a year. Carole created an industry with film short ends and had the exclusive national distributorship of Fuji Film & Video and was the world's largest tape recycling suppliers in NYC, LA and Chicago. She sold these companies in 2001. She is listed on IMDb with EP & Producer credits. Carole also wrote The Art of Film Funding Second Edition a masterpiece of a book that gives you the tools you need to make your dream a reality.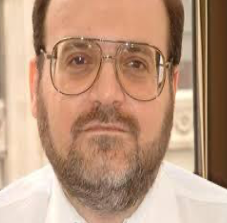 Robert L. Seigel Esq. (Attorney)
For over twenty years Robert L. Seigel has provided dedicated legal services to clients in entertainment and general media, specializing in independent film and television, and fiction and non-fiction at all stages and development through distribution of the rights. Bob has given legal representation in over 100 films and is a contributing editor for Indie Slate magazine. He has also written articles on business and legal topics for publications such as Entertainment Law & Finance, The Independent Filmmaker, International Documentary and The Benjamin Cardozo journal of Arts & Entertainment Law.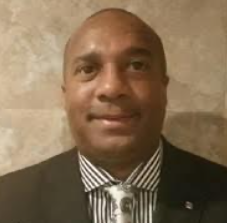 William Hawkins (Business Consultant)
William Hawkins, President and CEO of Hawkins Financial Service, LLC, has been in the financial field for over 30 years. In those 30 years he established himself in the insurance field and in the banking field with UMB and also as a financial planner. From the insurance field to the banking field he began his work providing financial advice and guidance to people and businesses of all backgrounds in the Kansas City community seeking to better their economic situation.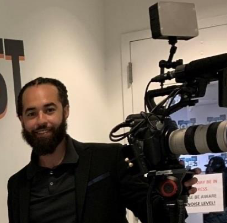 Jay Lopez (Director of Photography)
is based in Los Angeles and graduated with honors from the Los Angeles Film School. Jay has over 8 years of experience as a cinematographer specializing in feature films and documentaries and has worked with Russell Simmons, Leonardo DiCaprio, Brody Jenner and Kevin Hart. He has also worked with companies such as Lionsgate, Def Jam, BAFTA and the Zoo Network.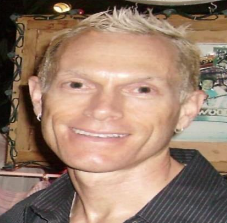 Rick Scott (Public Relations)
is a 33 year veteran that designs and executes full-service publicity campaigns for athletes, recording artists, concert tours, festivals, music theme cruises, record labels and a variety of music, entertainment and sports entities, brands and special events on the national, regional and local levels, including specialty markets (i.e. jazz, urban, adult pop, cycling, triathlon, etc.).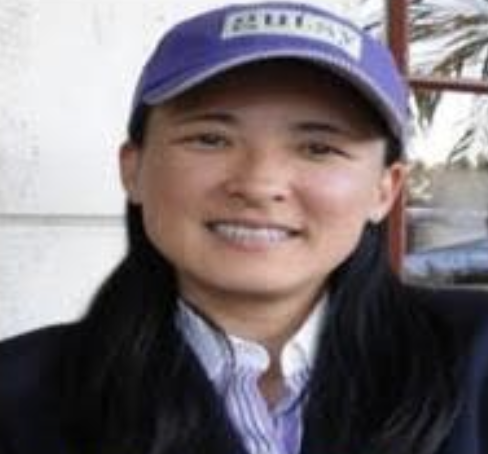 Tracy Saunders (Marketing Consultant)
is a humanitarian, ambassador, entrepreneur, philanthropist, artist, advisor, representative, and community advocate for positive business models, global issues, and non-profit organization causes. Artisfactions.com Visual Communication and events include marketing, business development, public relations, promotions, media, internet, celebrity fundraisers, film and entertainment projects, and TracySaundersArt.com photography. Tracy has been an Advisory/Board Member/s of Bring Hollywood Home Foundation, The Boys & Girls Club, Business Associations, Chambers of Commerce, FLicks4Change.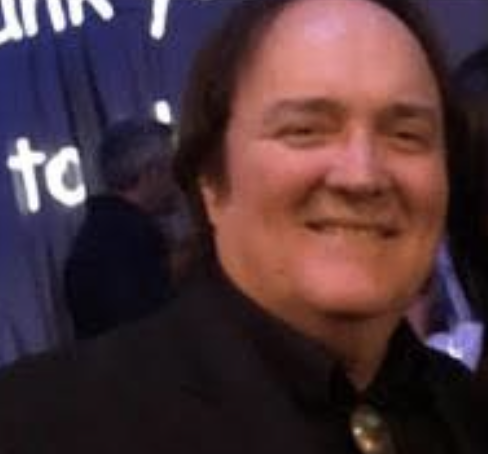 Malcolm Orrall (Writer)
is a writer and screenwriter of both original and adapted works, as well as a composer, orchestrator and singer-songwriter who has composed and orchestrated musical scores and produced themes and songs for over 40 film ,television, and video series and productions. Raised in the diverse cultures of Hawaii and the New Mexico borderlands, Malcolm also has a background in physics and earth sciences and uses those strengths as a teacher actively engaged in social and environmental justice work, and climate education.